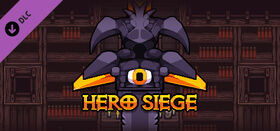 "It seems dark... Where's my torch?"
The Rift will challenge everybody who enter it. You are not prepared!
"Wrath of Mevius" is the 4th DLC for Hero Siege. If you pay a bit more, you can get the Digital Collector's Edition, which adds some extra (cosmetic) features.
You must own Karp of Doom (Act 5) and Depths of Hell (Act 6) to get access to The Rift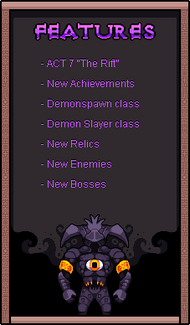 Note: Demonspawn unlocks after beating the final DLC-Boss. If you dont own the previous Act-DLC you cant unlock him.
Collector's Extras
Edit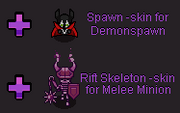 Exclusive Demon Spawn skin
Rift Skeleton skin for Melee Minion
Ad blocker interference detected!
Wikia is a free-to-use site that makes money from advertising. We have a modified experience for viewers using ad blockers

Wikia is not accessible if you've made further modifications. Remove the custom ad blocker rule(s) and the page will load as expected.